Shay Stewart-Bouley
Executive Director
A Chicago native born on the crossroads of working-class, Black and female, Shay Stewart-Bouley's career since 1997 has focused on weaving these intersections into her daily life and professional work. Since the mid-1990s, Shay has worked in the non-profit sector, during the earlier years working primarily with marginalized groups and in the later years focusing on non-profit administration working both as an Executive Director at a small faith-based non-profit in Southern Maine and non-profit consultant/grant-writer to other organizations. In the early-2000s, Shay moved from her native Chicago to Maine and, as a Black woman living in one of the least diverse spaces in the United States, found herself writing regularly about race relations, social justice, and white supremacy.
Shay is a prolific blogger at her award-winning blog Black Girl in Maine, where race is a major theme but also daily life as a Black, middle-aged woman in a world where these traits frequently are not valued. Shay also writes for the Portland Phoenix, crafting a monthly column titled "Diverse City" that celebrated its 10th year in 2013. Shay holds an undergraduate degree from DePaul University, where she self-designed a program to focus on African-American Health and Wellness and health disparities; she also holds masters of education degree in Administration and Supervision from Antioch University New England. When Shay isn't working, she can be found on a yoga mat, where she is training to become a 200-hour registered yoga teacher in the Ashtanga tradition. If you need to reach her write her at first name at communitychangeinc dot org.

Donna Bivens
Trainer/Consultant
Donna Bivens is a diversity, inclusion and equity consultant and trainer. As Co-Director of Women's Theological Center (WTC) in Boston for over 20 years, Donna consulted with scores of organizations around the country to facilitate their creation of shared ownership, leadership and benefit across divides of racism and other systemic oppressions. She currently does consulting, training and coaching in collaboration with Community Change Inc. and Greater Good Consulting.
Her innovative work on internalized racism has included Loves Herself. Regardless. programs for women of African descent, as well as training and consulting with individuals and organizations.  Most recently, Donna's work at WTC focused on leadership development for working across difference—including spiritual leadership as well as the more commonly addressed problem-solving and facilitative leadership. Complementing other aspects of leadership, spiritual leadership interrupts practices that crush the human spirit and is defined as the practice of living on purpose, in spirit, and for justice. In her consulting work, Donna has integrated the spiritual leadership model into a variety of tools for working across difference, building learning communities, and creating high-performance teams.
Donna's publications include
Donna has received numerous awards and extensive recognition for her social justice and community building work, including Woman of the Year from Irish Immigration Center, Woman of Justice award from NETWORK, A National Catholic Social Justice Lobby, Drylongso from Community Change, and an honorary doctorate from Episcopal Divinity School.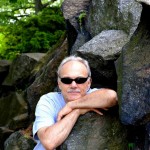 Paul Marcus
Trainer/Consultant
Paul Marcus is a white anti-racist activist, educator and consultant. A biology teacher for sixteen years and former director of CCI, Paul combined science with concern for anti-racism and multicultural education in independent schools. He has had extensive experience planning and conducting workshops and trainings for wide variety of non-profit and corporate clients. Together with organizers and educators from all across the country, he works to understand and challenge the role white people play in perpetuating and maintaining white supremacy, racism and white privilege.
He taught the "History of Racism in the United States of America" at Boston College for many years. A master teacher for the Critical Skills/Education by Design program at Antioch New England Graduate School, Paul trains teachers to develop a collaborative learning community methodology. If you need to reach him write him at first name at communitychangeinc dot org.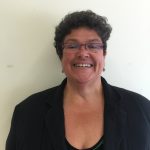 Fran Smith
Community Organizer
Fran Smith is a community organizer, a nonprofit manager and a facilitative leader for racial justice. She began her work as a pro-school desegregation student organizer in the 70's in Boston. Since that time she has worked in the nonprofit and public sector. During the 80's she led community based youth development projects using media, popular culture, and peer leadership development to help youth identify and navigate racism and gain skills that enabled them to achieve their aspirations. In the 90's Fran worked on local and national education reform projects promoting equity, excellence and parent involvement in urban school districts. For the last decade she has worked as a resource development specialist and coordinated two city wide educational initiatives. Fran was awarded a Community Fellowship from Tufts University where she obtained her Master of Public Policy. Currently she is an organizer with Community Change, Inc.. She is committed to helping white people decolonize their hearts and minds from white supremacy.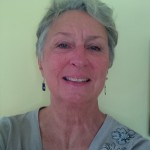 Nancy Crowder
Office Manager

Nancy Crowder, formerly a registered nurse, focused her career on the public health issues of poverty and racism.  After 23 years as the executive director of Citizens for Adequate Housing Inc. (a North Shore non-profit which provides shelter to homeless families and develops affordable housing), Nancy retired and then joined the staff here as the part-time office administrator.  Nancy's ongoing journey learning about structural racism and white privilege began as she adopted 2 African American children 27 years ago.  She is the facilitator of Salem's Confronting Racism Alliance.  Nancy is on the Board of Directors of the Salem Award Foundation and is a member of the City of Salem's Board of Health.  If you need to reach her write her at first name at communitychangeinc dot org.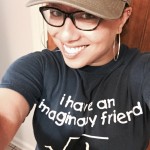 Myrna E. Morales
Program and Communications Director
Born amidst a pack of wild dogs, she was raised to speak in Cesar's language.  Actually, she was born in a paradise known as Newark, NJ where few people have had the privilege of visiting.  She was known as the email queen in her college as she would mine the networked world in search of other people of color in higher ed, sometimes it worked and sometimes it didn't.  She likes reading, cooking and long walks on the beach.  She's ready to meet her knight in shining armor, so she could steal the horse (the horse would undoubtedly be happier with her).
She has a teaching degree, a library degree and some years in medical school, but no medical degree.  She doesn't particularly enjoy writing biographies, but loves reading them!  Her favs?  Assata Shakur, Nina Simone, Muhammed Ali, Piri Thomas, Malcolm X and so on and so on.  She could spend a lifetime at the Pappenheim Library and be alright (We think she stole that from Malcolm X, you know the quote that says: "My alma mater was books, a good library.... I could spend the rest of my life reading, just satisfying my curiosity.").  If you need to reach her write her at first name at communitychangeinc dot org.
Nancy Griffin
Data Manager
Nancy came to CCI through the Knapsack meetup group, under the wonderful leadership of Myrna.  After a small stint of volunteer work with the library, she eventually helped us get our database transferred to a new system. She is now on staff to help maintain the system.  She also assists with the Knapsack group as one of the organizers, and does what she can to be involved in anti-racism work in the Boston area.  For fun, she enjoys playing board games, especially cooperative ones.
Rebecca Y. Martin
Resource Center Coordinator
Rebecca Martin has been steadily volunteering at the Yvonne Pappenheim Library on Racism at Community Change, Inc for the last 2 years (maybe longer and because of her, Myrna found out about this beautiful stellarly onpoint library). Her interests lay at the intersections of libraries, civic engagement and social aspects of communication technologies. She brings several years of library service and community organizing experience to CCI, with stints, some still on-ongoing, at organizations including Radical Reference, Amnesty International USA, Boston Mobilization and ACCION International. Rebecca recently completed her Masters in Library and Information Science with a focus on Digital Librarianship at Rutgers University and now splits her work time between Harvard University Education Library and CCI. Off-the-clock, she can be found biking Boston's streets, hiking New England's mountains and trying her best to improve her Korean.
Bret McEvoy
Research Fellow
Bret McEvoy is a Research Fellow and Volunteer with Community Change Inc. and a PhD Candidate at the Fletcher School at Tufts University, whose research focuses on how legacies of unresolved violence continue to shape social conflict in more 'peaceful' societies.  His dissertation engages the ways that anti-racist projects in the United States aim but often struggle to disrupt and transform the structures that perpetuate racialized violence and inequality in the country.  When not working, he loves to get outside and hike, stay inside and read, and do anything or nothing while hanging with his family.