Shay Stewart-Bouley
Executive Director
A Chicago native born on the crossroads of working-class, Black and female, Shay Stewart-Bouley's career since 1997 has focused on weaving these intersections into her daily life and professional work. Since the mid-1990s, Shay has worked in the non-profit sector, during the earlier years working primarily with marginalized groups and in the later years focusing on non-profit administration working both as an Executive Director at a small faith-based non-profit in Southern Maine and non-profit consultant/grant-writer to other organizations. In the early-2000s, Shay moved from her native Chicago to Maine and, as a Black woman living in one of the least diverse spaces in the United States, found herself writing regularly about race relations, social justice, and white supremacy.
Shay is a prolific blogger at her award-winning blog Black Girl in Maine, where race is a major theme but also daily life as a Black, middle-aged woman in a world where these traits frequently are not valued. Shay also writes for the Portland Phoenix, crafting a monthly column titled "Diverse City" that celebrated its 10th year in 2013. Shay holds an undergraduate degree from DePaul University, where she self-designed a program to focus on African-American Health and Wellness and health disparities; she also holds masters of education degree in Administration and Supervision from Antioch University New England. When Shay isn't working, she can be found on a yoga mat, where she is training to become a 200-hour registered yoga teacher in the Ashtanga tradition. If you need to reach her write her at first name at communitychangeinc dot org.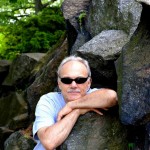 Paul Marcus
Trainer/Consultant
Paul Marcus is a white anti-racist activist, educator and consultant. A biology teacher for sixteen years and former director of CCI, Paul combined science with concern for anti-racism and multicultural education in independent schools. He has had extensive experience planning and conducting workshops and trainings for wide variety of non-profit and corporate clients. Together with organizers and educators from all across the country, he works to understand and challenge the role white people play in perpetuating and maintaining white supremacy, racism and white privilege.
He taught the "History of Racism in the United States of America" at Boston College for many years. A master teacher for the Critical Skills/Education by Design program at Antioch New England Graduate School, Paul trains teachers to develop a collaborative learning community methodology. If you need to reach him write him at first name at communitychangeinc dot org.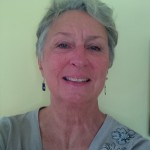 Nancy Crowder
Office Manager

Nancy Crowder, formerly a registered nurse, focused her career on the public health issues of poverty and racism.  After 23 years as the executive director of Citizens for Adequate Housing Inc. (a North Shore non-profit which provides shelter to homeless families and develops affordable housing), Nancy retired and then joined the staff here as the part-time office administrator.  Nancy's ongoing journey learning about structural racism and white privilege began as she adopted 2 African American children 27 years ago.  She is the facilitator of Salem's Confronting Racism Alliance.  Nancy is on the Board of Directors of the Salem Award Foundation and is a member of the City of Salem's Board of Health.  If you need to reach her write her at first name at communitychangeinc dot org.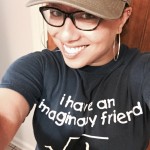 Myrna E. Morales
Program and Communications Coordinator
Born amidst a pack of wild dogs, she was raised to speak in Cesar's language.  Actually, she was born in a paradise known as Newark, NJ where few people have had the privilege of visiting.  She was known as the email queen in her college as she would mine the networked world in search of other people of color in higher ed, sometimes it worked and sometimes it didn't.  She likes reading, cooking and long walks on the beach.  She's ready to meet her knight in shining armor, so she could steal the horse (the horse would undoubtedly be happier with her). 
She has a teaching degree, a library degree and some years in medical school, but no medical degree.  She doesn't particularly enjoy writing biographies, but loves reading them!  Her favs?  Assata Shakur, Nina Simone, Muhammed Ali, Piri Thomas, Malcolm X and so on and so on.  She could spend a lifetime at the Pappenheim Library and be alright (We think she stole that from Malcolm X, you know the quote that says: "My alma mater was books, a good library.... I could spend the rest of my life reading, just satisfying my curiosity.").  If you need to reach her write her at first name at communitychangeinc dot org.
Rebecca Y. Martin
Resource Center Coordinator
Rebecca Martin has been steadily volunteering at the Yvonne Pappenheim Library on Racism at Community Change, Inc for the last 2 years (maybe longer and because of her, Myrna found out about this beautiful stellarly onpoint library). Her interests lay at the intersections of libraries, civic engagement and social aspects of communication technologies. She brings several years of library service and community organizing experience to CCI, with stints, some still on-ongoing, at organizations including Radical Reference, Amnesty International USA, Boston Mobilization and ACCION International. Rebecca recently completed her Masters in Library and Information Science with a focus on Digital Librarianship at Rutgers University and now splits her work time between Harvard University Education Library and CCI. Off-the-clock, she can be found biking Boston's streets, hiking New England's mountains and trying her best to improve her Korean.